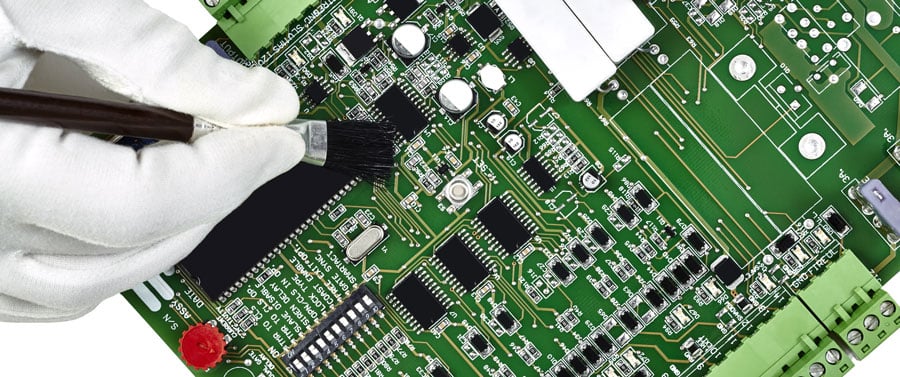 With so many types of conformal coatings, each being effective for specific job types, it can quickly become overwhelming to choose an option that has all the right benefits. Today, we'll take a closer look at three conformal coatings--silicone, urethane, and acrylic--and summarize what you need to know to make an informed decision.
Compare and Contrast
Conformal coating plays a critical role in almost every industry. Whether they're protecting mechanical components from the extreme conditions of outer space or creating a clear but reliable barrier over the lens of a security camera, conformal coatings are there to get the job done.
However, different types of conformal coatings have different characteristics, meaning that not every type is perfect for every job. It's essential to understand the similarities and differences so that you can choose the appropriate coating for your needs.
Here is everything you need to know about silicone, urethane, and acrylic coatings:
Silicone
Known for high moisture and humidity resistance, excellent flexibility, and extreme temperature protection, silicone is just as reliable for aerospace applications as it is for jobs closer to home. Keep in mind that silicone does not have high solvent resistance, which limits its usefulness in some scenarios but makes it an excellent choice for specific multi-step jobs.
Urethane
Urethane is the best choice of conformal coating for, particularly abrasive or rough conditions. Its high strength and low mechanical wear make it reliable, long-lived, and protective. However, high temperatures can weaken the coating or adhesion, so be careful where you use it.
Acrylic
Fast, simple, and inexpensive, acrylic is the most widely-used conformal coating in its class. It is flexible but reliable and resistant to both acids and bases; however, it is not ideal for highly chemical or abrasive environments, making it a good choice for only specific types of jobs.
Are you wondering which type of conformal coating is right for your needs?