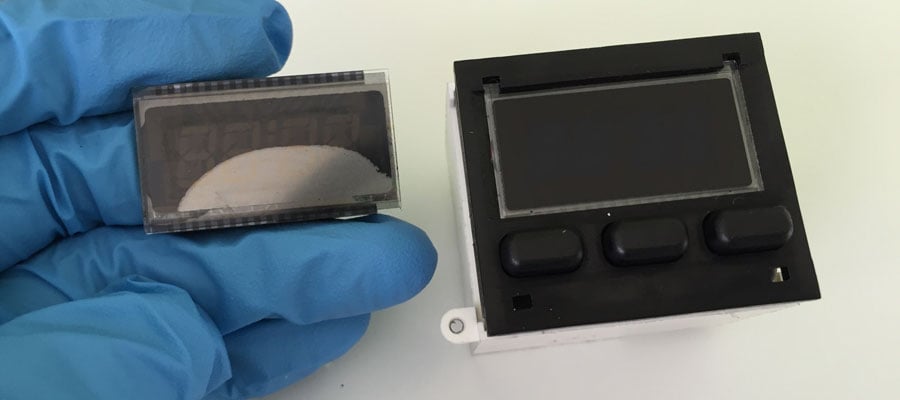 There are many techniques available for removing parylene conformal coating, but not all were created equal. Today we'll compare some of your top options for parylene removal and help you decide which choice is right for your job.
The Trouble with Coating
Parylene conformal coating has a long list of physical, thermal, and chemical properties that make it an attractive choice for jobs of all shapes and sizes. It is clear, pinhole-free, and reliable even under the extreme conditions found in space (for aerospace applications) or inside the human body (for medical apparatus applications).
However, while this is good news as long as the coating is placed appropriately and functioning correctly, this reliability and longevity make parylene somewhat challenging to remove. It is therefore critical to research and choose the removal technique best for your unique needs and specifications.
Solvent vs. MicroBlasting vs. Thermal
The most common parylene removal techniques are solvent, microblasting, and thermal. Let's take a closer look at each of them.
Solvent Removal
Because parylene is chemically inert, solvent removal has precise specifications and requires careful expertise. However, with the right tools, the solvent removal technique can be safe and effective.
MicroBlasting Removal
MicroBlasting is one of the more favored removal techniques because it is effective without unnecessary risk. It can also remove very small or specific coverage areas, making it a good choice for jobs where only particular regions of parylene need to be removed while the rest must remain undamaged.
Thermal Removal
Thermal removal comes with a certain degree of risk because, by nature, it exposes the object or substrate surface to high levels of heat (100°C and above). However, if the item contains no sensitive electronics, thermal removal can be an efficient choice for eliminating parylene from specific areas.
If you want to learn more about conformal coatings or parylene removal, contact us today!